Ceramic Material TORAYCERAM™

Performance Powder TORAYCERAM™ Powder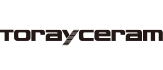 Applications/Usage
The yttria is distributed evenly throughout the zirconia via the liquid-phase method, then a powder is created from the resulting solution of minute 1-dimensional particles. Our lineup includes numerous grades to match a great number of molding methods.
Technology Information
Product Characteristics
Item
3YI - R
3YLB
Measurement Method
Powder Characteristics
Y2O3(mol%)
3
3
-
Binder
No
Contained
-
Specific Surface Area (m2/g) *BET value
9.50
9.00
JIS - R1626
Molding Application Examples
Method
Standard Injection Molding
Standard Mold Molding/CIP Molding
 
Dispersion Diameter (D50) (µm)
0.50
0.50
JIS - R1629
Bulk Density (g/cm3)
1.10
1.30
JIS - R1628
Sintered Compact Characteristics
Hardness (Hv)
1,250
1,250
JIS - R1610
Bend Strength (RT·MPa)
1,300
1,100
JIS - R1601
Density (g/cm3)
6.06
6.03
JIS - Z8807
Toughness (MPa√m)
6.00
6.00
MI Method
The table data are representative values and are not guaranteed.
For powder with differing specific surface areas, please contact us separately.
The measurement values in the documentation are actual values measured with Toray's evaluation method. Be aware that these may differ depending on the sintering shape, molding, and sintering conditions.
Chemical Composition
| Material | wt% | Measurement Method |
| --- | --- | --- |
| Y2O3 | 4.90 | ICP Analysis |
| AI2O3 | 0.40 | ICP Analysis |
| Fe2O3 | < 0.02 | ICP Analysis |
| SiO2 | < 0.02 | ICP Analysis |
| TiO2 | < 0.02 | ICP Analysis |