Photosensitive Conductive Material RAYBRID™

Wiring Formation Paste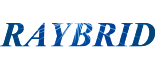 Overview
RAYBRID™ paste for wiring formation (LCAG Series, HRAG Series) is a conductive paste with photosensitive properties. Toray's proprietary polymer design technology allows the formation of high-definition wiring, and is used mainly for touch panel wire routing, etc.
Features
High-definition wiring formation is possible with photolitho processing after coating with screen printing.
As it is a photosensitive material, highly refined patterning is possible.
As the curing temperature is low and it has high flexibility, it is suited for wiring formation on film boards.
Compared to conventional pattern processes using photo resist, there are fewer steps and the process can be simplified.
Applications/Usage
After applying RAYBRID™ paste for wiring formation evenly to the board with screen printing, form the desired pattern with photolitho. Then sinter the pattern by applying a heat curing step of 140°C or above before use.
Process

Print Method:
Screen printing
Exposure Method:
Contact, UV exposure
Develop Method:
Alkali development
Trace Pattern Image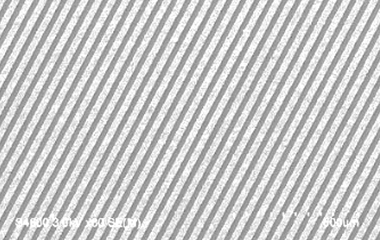 Application Examples: Smartphone touch sensor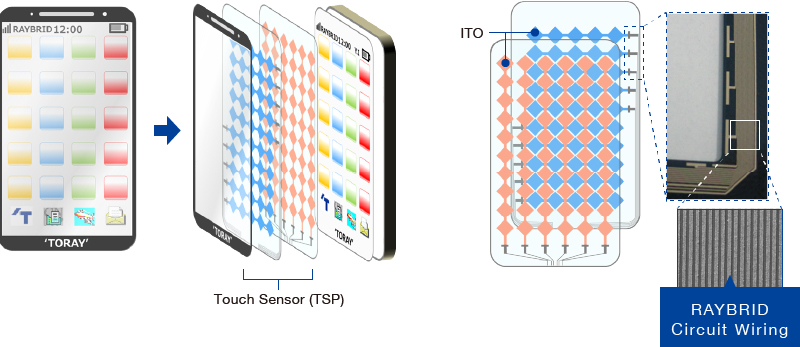 Technology Information
Product Characteristics
Item
Characteristics
Resolution
Wiring Pattern: Line/Space = 10 µm/10 µm to 30 µm/30 µm
Electrical Resistance
Resistivity: 30 to 80 µΩ·cm
Sheet Resistance: 0.05 to 0.5 Ω/□
Heat Cure Conditions
140°C