Coating Material

Non-Photodefinable Polyimide SEMICOFINE™

SEMICOFINE™ is a liquid type non-photodefinable polyimide designed to accommodate various mechanical properties required by the makers of various semiconductor and electronic component makers around the globe. With superior mechanical properties of robustness and reliability, SP-Series are being utilized by power semiconductor manufactures for more than thirty years around the globe.
Features
High reliability (mechanical properties, dielectric constant and chemical resistance)
Excellent heat resistance (Over 500°C)
Variety of product line-ups for maximum process versatility
(low CTE product available)
Applications/Usage
Buffer coating / Passivation for IC Chips
Dielectric layers for RDL (Laser drilling compatible)
Dielectric layers and cavity / MEMS formation for electronic components.
SEMICOFINE Process Example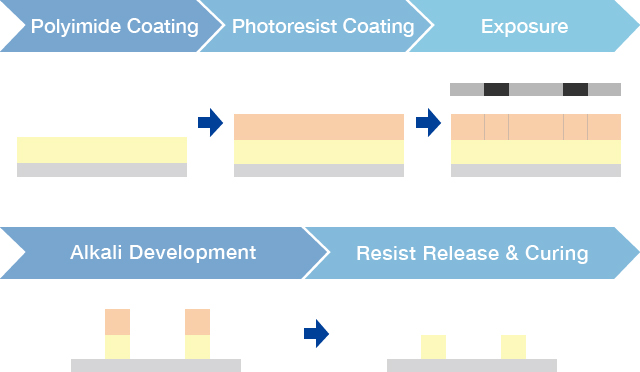 Application Examples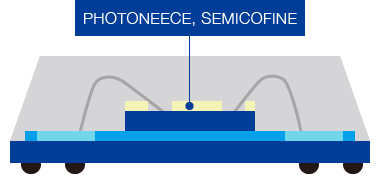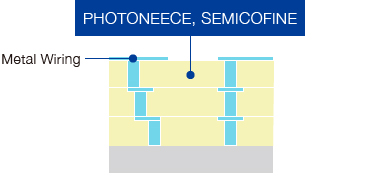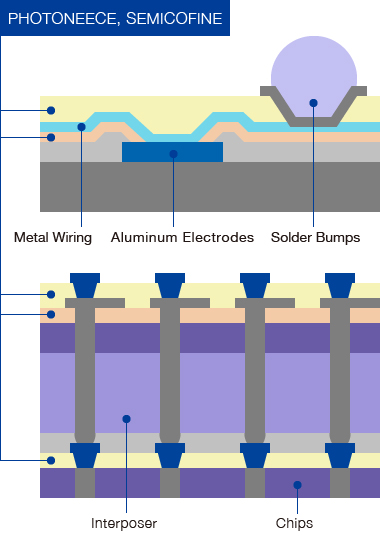 Technology Information
Coating film characteristics
SP Series
Curing Temperature (1 hr)
320 to 350°C
Tensile Strength
MPa
≥ 180
Elongation
%
≥ 20
Elastic Modulus
GPa
2.9 to 4.4
Linear Expansion Coefficient
ppm/°C
15 to 40
Glass transition temperature (Tg)
°C
≥ 283
5% weight reduction temperature
°C
≥ 545