Plastic Optical Fiber RAYTELA™

Medical Applications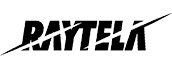 RAYTELA™ Plastic Optical Fiber Is Ideal For Minimally Invasive Surgery
Today's procedures in Endoscopy, Ureteroscopy, and Ophthalmic surgery require devices that are smaller and can navigate more tortuous paths than ever before. Toray has met the increasingly demanding needs for high quality imaging in the minimally invasive surgical market with the RAYTELA™ plastic optical fiber cable.
Three Features Make RAYTELA™ Ideal For Medical Lighting
RAYTELA™ is a very flexible and highly efficient transmitter of high intensity light.
Its unique polymer design structure enables 1.8 times larger illuminated area compared to general plastic optical fiber. This special capability results in significantly smaller diameter devices that require fewer light cables.
RAYTELA™ is a proprietary design constructed with a Fluorinated Polymer cladding and internal core of Polymethyl Methacrylate developed by Toray Industries. The unique construction of cladding and core increases the fiber's overall strength and increases its resistance to surface damage. This combination of design and material provides the capability to withstand long-term use with industry leading ability to negotiate tortuous turns and repetitive bending demanded by world class surgical devices.
Features
・1.8 times larger lighted area
・High flexibility
・Excellent chemical resistance
Excellent Quality Suitable for Medical Devices
RAYTELA™ manufacturing process is consistent and in accordance with its FDA Device Master File, MAF3188.
The biocompatibility evaluation for medical devices according to ISO 10933, carried out for the four main tests. (Hemolysis, Cytotoxicity, Irritation and Skin Sensitization)
RAYTELA™ Introduction Video For Medical Applications