Adhesive Film FALDA™

Polyimide Highly Thermal-Conductive Adhesive Film (Development Product)

FALDA™ polyimide high thermal conduction adhesive film is a heat curing sheet-type adhesive with high heat resistance properties and high insulation properties. We will design/propose to match applications for thermal conductivity, fusion viscosity, and film thickness.
Features
Adhesive Type

High thermal conductivity of 10 W/mK or more
Excellent handling properties
Achieves stress mitigation when adhering disparate materials.

Bonding Type

Extremely low interface thermal resistance.
Heat resistance of 200°C or more.
Applications/Usage
Ideal for applications requiring heat dissipation, such as power devices, automotive components, LEDs, and semiconductor manufacturing equipment components.
Application Examples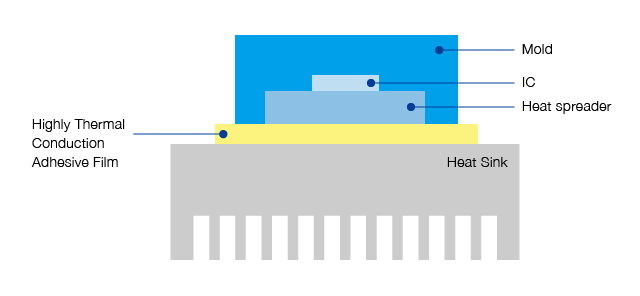 Technology Information
Changes in heat resistance in a thermal cycle test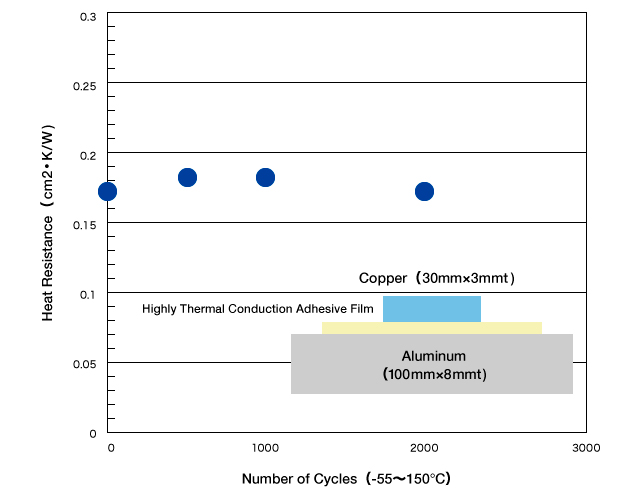 SAT photo comparison after thermal cycle test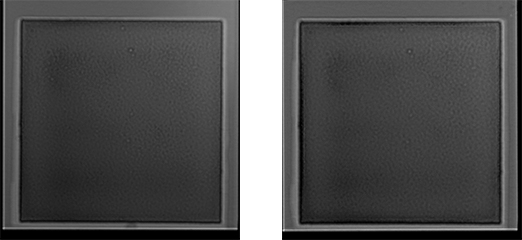 Characteristics of High Thermal Conduction Adhesive Film
| | |
| --- | --- |
| Thermal Conductivity | 11 W/m·K |
| Shear Strength (@25°C) | 12 MPa |
| Insulation Pressure Resistance BDV AC | 9.0 kV@175 µm |